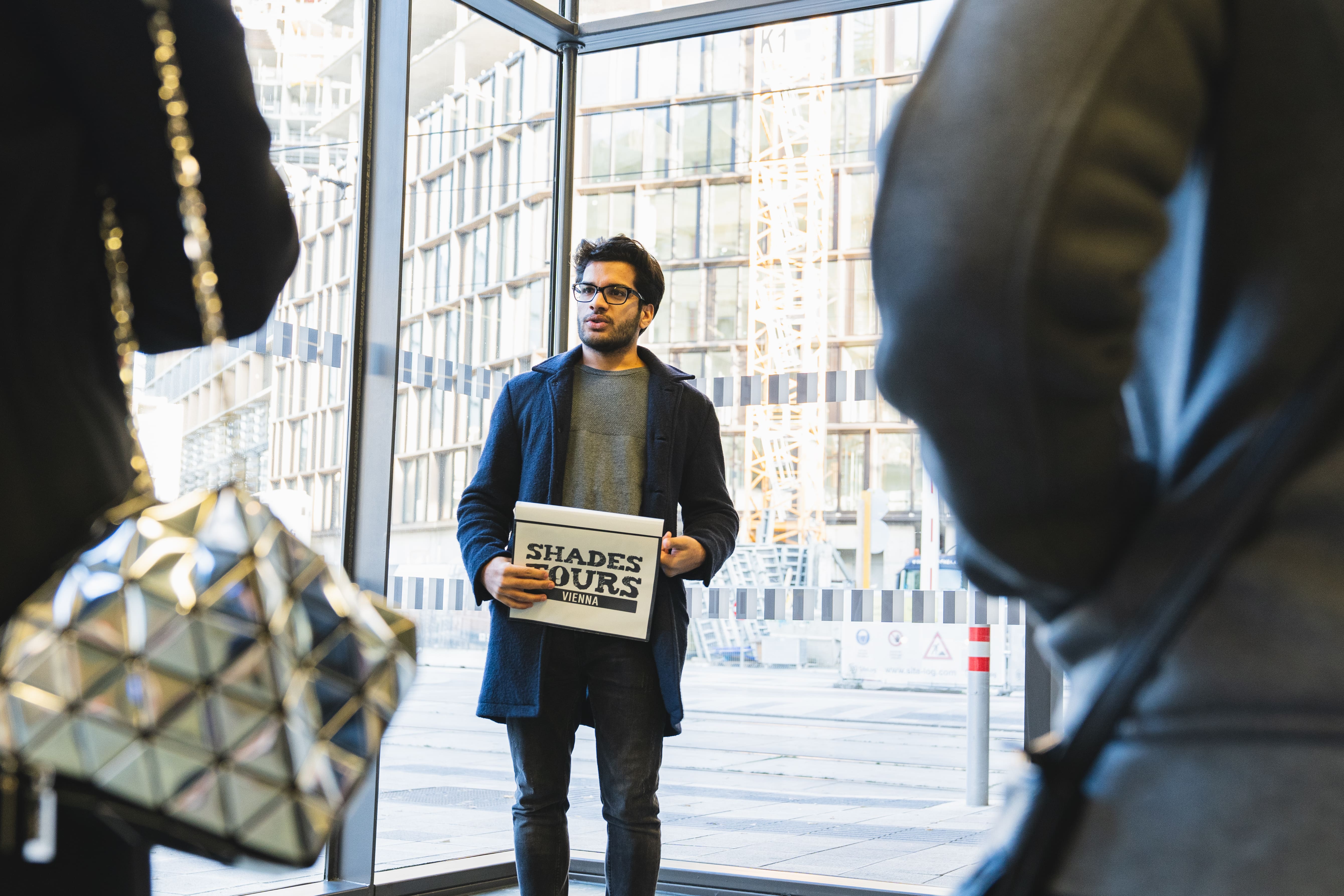 REAL PEOPLE,
REAL STORIES.
SHADES TOURS organises moving tours
and activities in Vienna on socially
polarising topics.
Tours on

 Refuge & Integration
Was does it mean to flee from your home country? What are the reasons? What are the Austrian policies on asylum and integration?
How do you start a new life in a foreign country when you had to give up your previous one?
Refugees and integration are a polarized issue in our society. We believe that it is important to explain these controversial and complex issues in order to enhance understanding and empathy. And who could better explain than people who took the decision to flee their country?
What can you expect from this tour?
The guides talk about their experiences while fleeing from their home country and explain the Austrian asylum procedure and the integration of refugees at the different stations.
Through social-political content and emotional components, the tours shed light on a world that we often only know from media reports. At the same time, you contribute to the integration of the guide.
This is not a sightseeing tour – this is a tour about life.  It therefore is an educational tour on a socio-politic topic.
Questions like "What are the reasons for the flight?", "How does the Austrian asylum procedure work?" And "How do you feel in a foreign country?" come up. In addition, you have the opportunity to ask an affected person any questions that you have about the subject.
"Where do you start to rebuild your life, when you have lost everything?"
Perrine Schober, Founder of SHADES TOURS
Group tours
In case there is no suitable itinerary in our online shop, we are happy to organise your preferred date upon request – with a minimum of 6 participants.
Just send us your prefered date and time. We will put in in our online shop where you can then book the public tour.
Price per participant: €20,–
Private tours
We happily organise a private tour for your group. We offer scaled prices depending on your group size:
One guide: €234,- incl. VAT for up to 15 participants
Second guide: €200,- incl. VAT für groups up to 30 participants
Third guide:  €180,- incl. VAT für groups up to 45 participants
Each additional guide: €165,- incl. VAT
*Special pricing for school and student groups