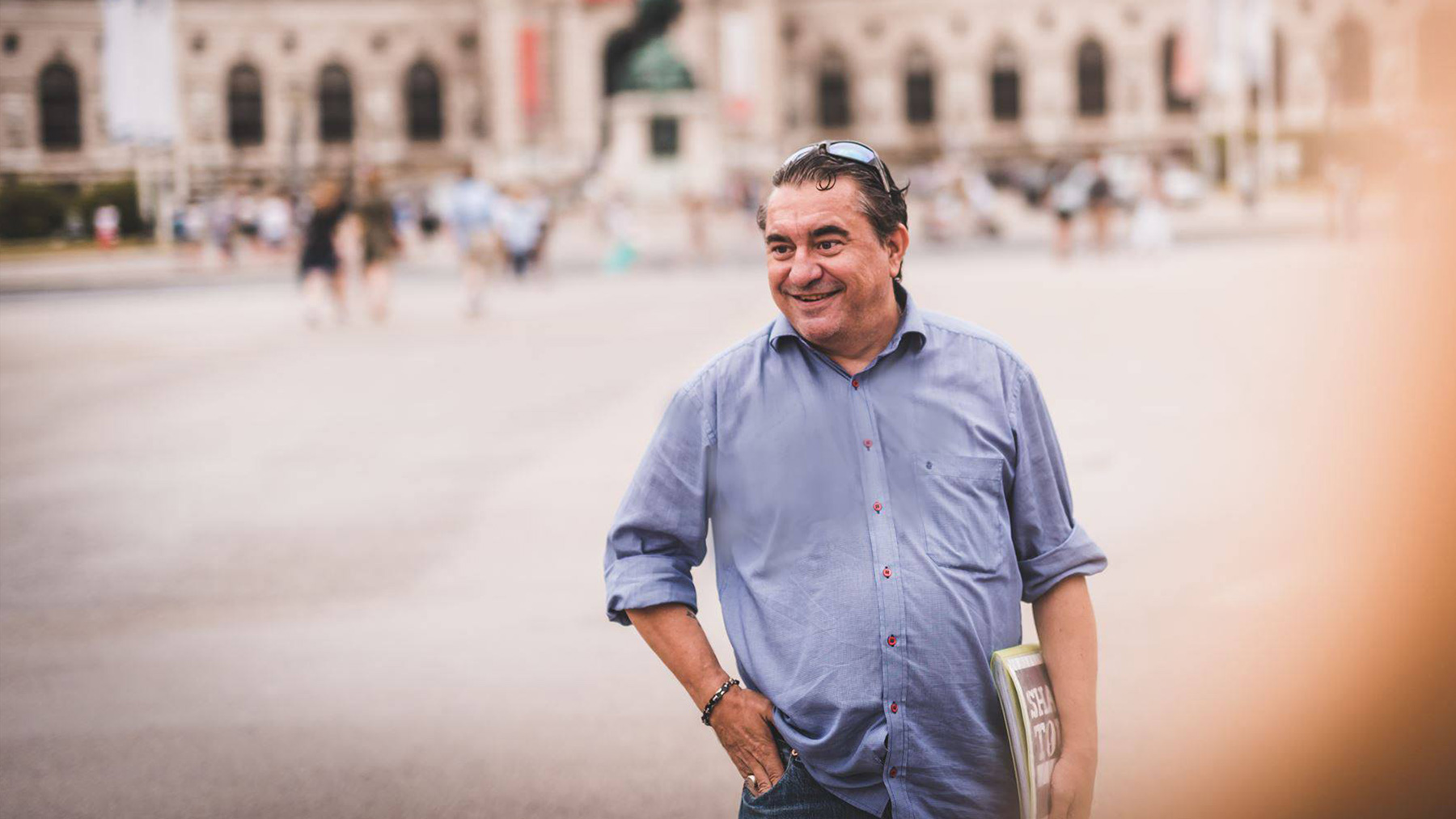 REAL PEOPLE,
REAL STORIES.
SHADES TOURS organises moving tours
and activities in Vienna on socially
polarising topics.
Tours on

 Poverty & Homelessness
Vienna is the most liveable city in the world – but what do homeless people think? How do people get homeless? What challenges do homeless people face? How does the Viennese social system work? What is homelessness like in your country?
SHADES TOURS organizes moving tours guided by homeless people. Because… well, who else could explain this difficult topic and its issues better?
What to expect from this tour?
Discover the different challenges that homeless people face and the diverse possibilities that the Viennese social system offers when people need it the most.
During this two hour long tour your guide – a (former) homeless person himself – will provide you with a mix of facts and personal stories that illustrate the complexity of homelessness.
Together we will walk along the thin line of poverty and wellfare. We will pass places that are related to homelessness and will make you realize the contrasts of the city. 
The content is homelessness, its challenges and the solutions that the city provides. While you are learning something new, you contribute to the re-integration of the guide into a stable living and housing situation. 
This is not a sightseeing tour – this is a tour about life.  It therefore is an educational tour on a socio-politic topic.
Please note that the tour does not visit shelters or expose homeless people. Our guides are affected by homelessness and reject social voyeurism, thus neither other homeless people will be showcasted, nor former hideouts are shown.
"Poverty is when you still have something to lose. When you are homeless, you have lost everything there was to lose"
Group tours
In case there is no suitable itinerary in our online shop, we are happy to organise  your preferred date upon request – with a minimum of 4 participants or €72,-. 
Just send us your prefered date and time. We will put in in our online shop where you can then book the public tour.
Price per participant: €18,–
Private tours
We happily organise a private tour for your group. We offer scaled prices depending on your group size:
One guide: €234,- incl. VAT for up to 15 participants
Second guide: €200,- incl. VAT für groups up to 30 participants
Third guide:  €180,- incl. VAT für groups up to 45 participants
Each additional guide: €165,- incl. VAT
*Special pricing for school and student groups