"One of the best alternative tours I have ever been on!" - "Never learnt as much on a tour" - "A must see in Vienna" - "Informative, emotional, professional!" - "Totally recommending it!". 
We our humbled by your feedbacks - Every single day!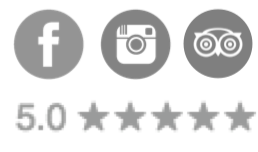 No wonder that we LOVE our job!
This is one of the best alternative tours I had been to. The reason for this is, it speaks about something we witness everyday but know very little of. Homelessness is a big issue in the world, an issue we often shame into the shadows, pretend it has nothing to do with us. But it does because every single one of us could become homeless at any point of their lives. It is relevant because maybe we know someone that is homeless or will be homeless. It is important.
I had no idea how extensive the network of support for the homeless in Vienna is and how to navigate through it. It turns out, there are ups and downs, there are things one can do to help themselves or things they can ask for. Our tour guide, was simply marvellous. I recommend this tour to anybody, whether passing through Vienna or just local. - Aneta
I believe I've never learnt as much on a tour... SHADES TOURS has opened my eyes (and heart) to a social issue that we literally face almost on a daily basis and yet all, or at least most of us, consciously and automatically decide to ignore: homelessness. On the tour, my prejudices and misinformation were challenged, my notions of what it meant to be homeless replaced by factual knowledge and my attitude towards homeless people radically changed. I have developed a deeper understanding of how different organisations (i.e. charities, NGOs, etc.) help and why their help is required. As the name itself suggests, these tours are about understanding the nuances in life and society, and about challenging black & white preconceptions. - Harald
I so much enjoyed the recent tour organized. Our tour guide is truly the most inspirational guide and speaker. Vienna became even more dear to my heart when I learned how much the city cares for its people. New places visited and new friends made. Thank you! - Luba
Do you know what are the main factors that lead to homelessness? Or what it takes for one to reintegrate back into the society? Taking the SHADES TOURS we learned about these, and much more on the topic, through eyes and stories of someone who has lived through the experience. The tour is interactive, the guide was very nice and friendly, and had answers to all of our questions on the topic! I was curious about the guide's personal story, and even though at first I was reluctant to ask, she was very open to share it as well. Truly inspiring, informative and impactful, definitely recommended! - Dushan
Thank you so much SHADES TOURS for this insightful and eye-opening tour! This was a really interesting way to spend a (cold winter) afternoon and learn about the life of homeless people in Vienna. It's always easy to close the eyes to the fact, that 10.000 people don't have a home in Vienna. Our guide helped our little group understand so much more about their lives and backgrounds. I can really recommend going on one of the tours to learn and experience something about the "shades"
An alternative tour of the city addressing a very important issue which is present throughout the World. The fact that the weather conditions were horrendous at our tour just added another layer to the understanding of the challenges homeless people have to face every day. - Ruben
Great experience! Almost 2 hours of interesting and emotional informations. From now on we see homelessness from another point of view and the best thing about this project is, that it helps homeless people to get out of this situation.- Sabine
I got to see a different perspective in Vienna and think about bigger problems we face as humans. The stories I heard were moving and action provoking. It was probably the most important thing I did in that city during that week. - Marko
Me and my visiting friends absolutely loved our tour! It was thrilling to explore Vienna from a completely different perspective. Our guide was so warm-hearted and knew so many interesting facts. Big thanks to the SHADES TOURS team! - Adele
Highly recommended! Informative, emotional, professional! Learned a lot, touched me deeply and suggest it as a must see in Vienna! - Barbara
Big thanks to our tour guide - for the extremely interesting tour. It was very touching, inspiring and "eye-opening". Highly recommended for all those who want to get to know Vienna from a different angle and want to look behind the façade. Congratulations to the team of SHADES TOURS for this successful project! - Daniela